The International Military Tribunal for the Far East (IMTFE), informally known as the Tokyo War Crimes trial, lasted two and a half years, from April 29, 1946 to November 12, 1948.  In contrast, the far better known Nuremberg Trial lasted less than a year. Established to try Japanese officials involved with perpetrating World War II, the IMTFE set a greater precedence for international law than Nuremberg yet is relatively under-studied in comparison.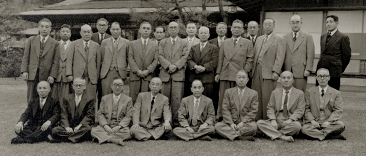 All of the individuals named throughout the IMTFE archival materials are listed here. They include the defendants, the defense team, the prosecution team, the team of judges, and various others associated with the trial.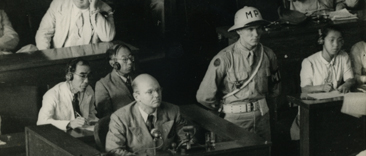 The materials within the IMTFE collection are also categorized by subject matter. The various categories listed include, but are not limited to: events, topics of discussion, types of material or information and places of concern.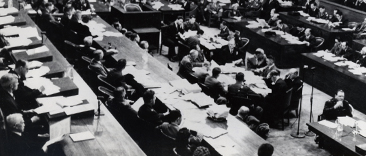 The footage of the trial gathered here comprises prosecuting litigation, cross examinations, testimonies, spoken accounts of affidavits, and closing statements.