The Personal Papers of Frank S. Tavenner, Jr. and Official Records from the IMTFE, 1945-1948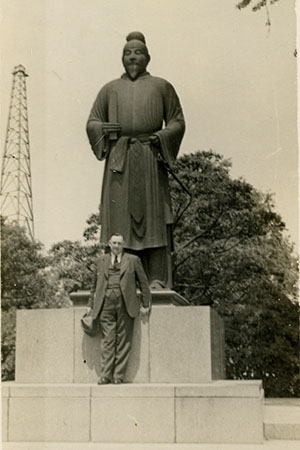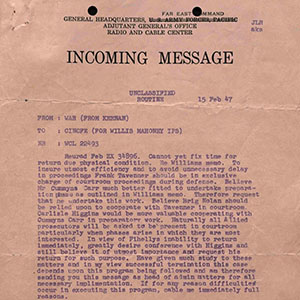 The papers of Frank S. Tavenner, Jr. include over 20,000 pages of Tavenner's personal papers regarding the International Prosecution Section (IPS) of the IMTFE. Tavenner served as the Acting Chief Prosecutor while Joseph B. Keenan was in the United States and had a leading role in developing IPS arguments. This collection consists of Tavenner personal files (26 boxes) as well as his set of official IMTFE records (195 boxes), from 1945 to 1948.
Tavenner was born in Woodstock, Virginia in 1895. He took an A.B. degree at Roanoke College in 1916, an A.M. at Princeton University in 1917, and a LL.B at the University of Virginia in 1927, after which he practiced of law in his home town. In 1933 Tavenner was appointed assistant U.S. attorney in the Western District of Virginia, and in 1940 he became U.S. attorney. Following World War II, he was assigned by the Department of the Army to be Counsel and later Acting Chief of Counsel, Prosecution section for the IMTFE from late 1945 to the end of the trial in 1948. From 1949 until the mid-1950's, Tavenner was Chief of Counsel for the House Committee on Un-American Activities.
Content List of Digitized Materials